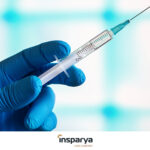 What is the procedure for a beard transplant like?
Hair transplants are becoming more and more known as the definitive solution for alopecia. However, beard transplantation is less well known, though it makes it possible to have a beard in areas where we've never had it before and correct imperfections.
With a simple hair surgery, using the same technique as hair transplants, we can get a thick beard with very natural results. At Insparya, as with hair transplants, the procedure we use is the FUE technique (Follicular Unit Extraction).
Depending on the specific recipient area (this may be the beard, moustache, cheeks, sideburns, or any combination of these), a certain number of follicular units is required. This amount depends on the patient's face and morphology, though the procedure is usually performed in a single session.
At Insparya Group, our clinics specialise in beard transplantation, where we address deficiencies and imperfections. You can find us in Madrid, Valencia, Marbella, Braga, Porto, Lisbon, and Villamoura.