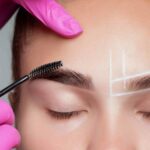 Correcting areas of alopecia and the natural shape
In our Insparya Group clinics, we consider each patient's specific case. Thus, in addition to helping improve the eyebrow's aesthetic appearance through a transplant, we also improve its role as a form of protection against external aggressions.
Eyebrow transplantation with the Insparya Method, a more effective variant of the FUE technique,  makes it possible to partially or completely repopulate the eyebrows and obtain a natural, rejuvenating result.