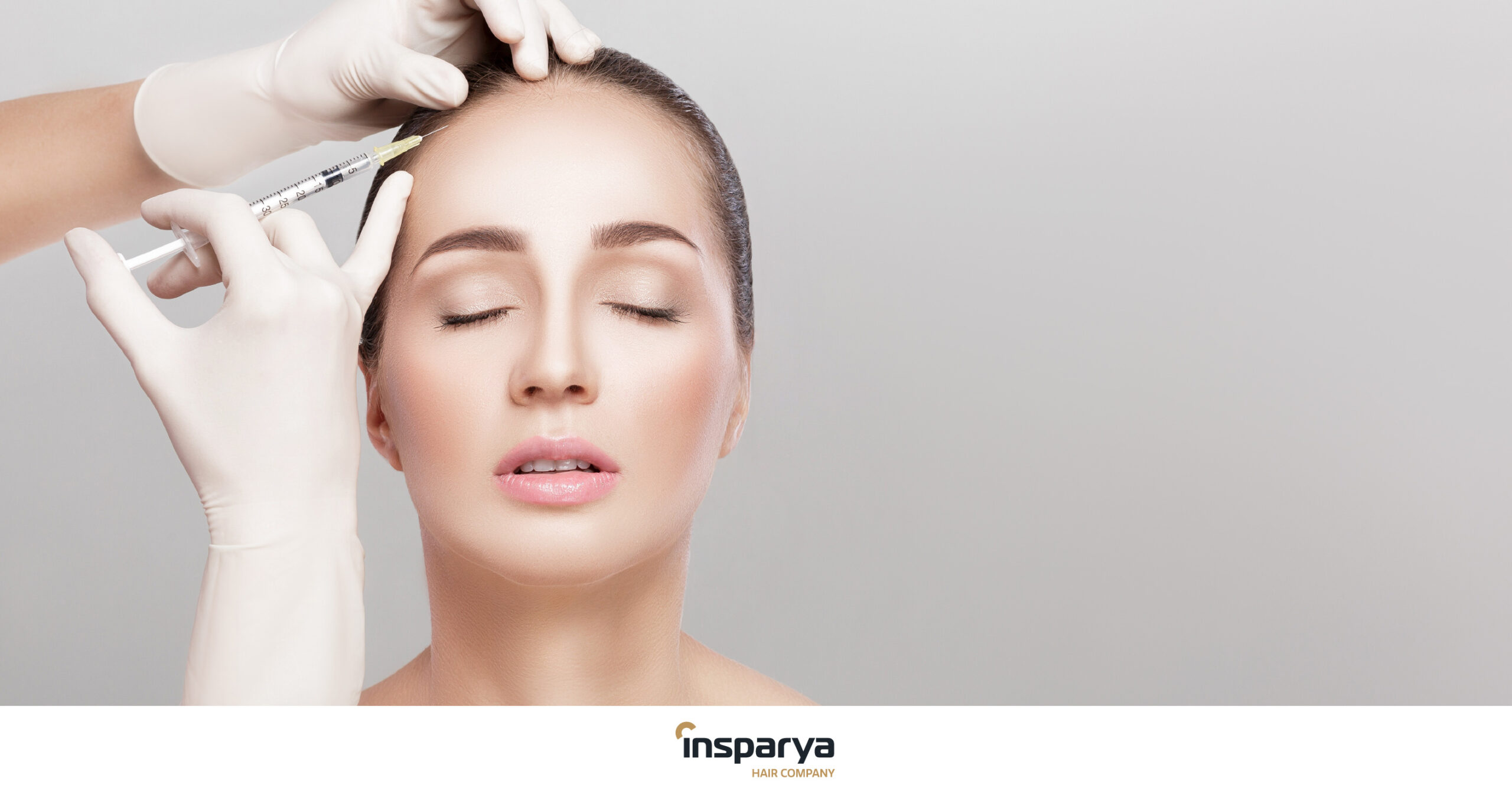 What is hair mesotherapy – MesoHair?
You must have heard about the type of treatment called hair mesotherapy more than once. But perhaps you have questions about what it is, how it affects hair, what it's for, the benefits it can offer, and so on. At Insparya, we want to offer our expertise to dispel any doubts you may have about this type of treatment. It's talked about so much, after all, but how many people really know what it involves?
What does hair mesotherapy entail?
MesoHair hair mesotherapy consists of bio-stimulation, a treatment that biologically activates hair cells through small injections, which are totally painless and subcutaneous. It reverses follicle shrinkage and boosts hair thickness and growth.

The MesoHair Mesotherapy compounds we use at Insparya contain 51 active ingredients, including bio-mimetic peptides, vitamin complexes, mineral salts, coenzymes, hyaluronic acid (which is important for increasing the thickness of hair fibres), amino acids, growth factors, and antioxidants that are essential for balancing and nourishing the scalp.
All these terms may initially scare or overwhelm you, but there is nothing to worry about. The compounds used in mesotherapy treatment nourish the scalp and boost hair thickness and growth, thus helping to prevent hair loss. It promotes regeneration and encourages hair growth; it's a very useful option with zero risk for patients.
One very common question we receive every day is who can get this treatment, and whether there is anyone who can't. MesoHair hair mesotherapy is truly not only indicated for hair loss, or alopecia/baldness. This treatment is for everyone who wants hair with more vitality, volume, shine, resilience, and quality.
One of the great things about hair mesotherapy is that it is perfectly compatible with hair transplantation. And what's more, it's compatible with other treatments done at Insparya, especially transdermal treatments and PRP (Platelet Rich Plasma).

Benefits of hair mesotherapy
Hair mesotherapy has four major benefits :
The first is surely the one that's most desired by anyone who has ever had alopecia, and it's based on preventing hair loss. It is one of the best treatments available to help maintain hair. Secondly, it nourishes the scalp, safely providing what it needs. Third, it promotes scalp regeneration, and finally, last but not least, it stimulates hair growth.
Who performs this treatment? At Insparya, hair mesotherapy treatment is performed exclusively by highly qualified doctors and nurses with experience in the field.